Upcoming projects
Want to know what upcoming releases Bella has?
Any books with live pre-orders will be able to click on to be taken to site directly.
---
PRE-ORDER NOW!
♡
Illicit - Over 20 illicit romances with the sexy heroes and strong heroines you crave!
♡
Over 20 illicit romances with the sexy heroes and strong heroines you crave!
​For Illicit, Alyssa Drake & I are co-writing, Virtually Yours!
WELCOME TO VIRTUALLY YOURS. An exclusive club created to provide a safe and healthy alternative to hooking up through the use of virtual reality. Experience pleasure without the tangles of a messy relationship.
There are only 3 rules:
1) Do not reveal personal information
2) Do not meet IRL
3) Do not hook up with the same person more than three times
When Ava catches her fiancé in a compromising position, she decides it is time to take out the trash. Newly single and heartbroken, Ava is not interested in any relationship. Her best friend drags her to a club, promising a world of seduction with no commitment. However, neither woman has any idea of the danger they have stepped into.
A steamy, contemporary, suspenseful romance novel that will propel you into the ultimate 21st century hook up. All the exciting pleasures and passions of a steamy affair, without any of the brutal consequences.
Are you ready to unleash your wildest fantasies?
Pre-order your copy for just 99 cents.
books2read.com/illicitboxedset
​Don't delay your pleasure. One-click TODAY!
Website
|
Universal
|
B&N
|
iTunes
|
Kobo
---
Jenny-Rae Raines

All my life, I've been in and out of relationships hopping into the bed of one man right after the other. No strings attached, no emotions involved. When I finally did end up falling in love, I wound up with a broken heart. I swore I'd never fall in love again. One night, I said screw it all, and hooked up with Dustin Walker. He's the total cowboy perfect for my country heart and soul. Every time we get together, the connection is beyond compare. He makes me feel like no one else does. But I can't give into my temptation and continue sleeping with Dustin just because he owns my body like no one else ever has. I need to keep my distance and just walk away before I fall in love again. But every time I take a step forward, I end up taking two steps back and always wind up right back in his bed.
Dustin Walker

Once upon a time, I met a beautiful girl, fell in love, and swept her off her feet... or so I thought. We were married, but not long after, I caught her rolling around in the sack with her ex. Since the day we divorced, I promised myself I would never be in another relationship for as long as I lived. I was content just sleeping around and not getting involved with anyone... until Jenny-Rae Raines wound up in my arms. My eyes landed on her beautiful face and sexy little body, and I was done for. Jenny is a naughty little vixen, and I just can't keep my thoughts, or hands, off of her. But ever since the last time we slept together, Jenny has been keeping her distance from me. I know she feels the chemistry we have toward one another just as badly as I do. I just need to find a way to make her mine once and for all. She's all I want forever, and I have no problem spending the rest of my life proving that to her if need be.
Get All I Want Forever
---
---
COMING TO PRE-ORDER SOON!
Powered by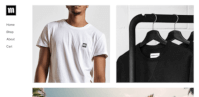 Create your own unique website with customizable templates.