Upcoming projects
Want to know what upcoming releases Bella has?
Any books with live pre-orders will be able to click on to be taken to site directly.
---
PRE-ORDER NOW!
♡
Illicit - Over 20 illicit romances with the sexy heroes and strong heroines you crave!
♡
Over 20 illicit romances with the sexy heroes and strong heroines you crave!
​For Illicit, Alyssa Drake & I are co-writing, Virtually Yours!
WELCOME TO VIRTUALLY YOURS. An exclusive club created to provide a safe and healthy alternative to hooking up through the use of virtual reality. Experience pleasure without the tangles of a messy relationship.
There are only 3 rules:
1) Do not reveal personal information
2) Do not meet IRL
3) Do not hook up with the same person more than three times
When Ava catches her fiancé in a compromising position, she decides it is time to take out the trash. Newly single and heartbroken, Ava is not interested in any relationship. Her best friend drags her to a club, promising a world of seduction with no commitment. However, neither woman has any idea of the danger they have stepped into.
A steamy, contemporary, suspenseful romance novel that will propel you into the ultimate 21st century hook up. All the exciting pleasures and passions of a steamy affair, without any of the brutal consequences.
Are you ready to unleash your wildest fantasies?
Pre-order your copy for just 99 cents (not yet available on Amazon).
books2read.com/illicitboxedset
​Don't delay your pleasure. One-click TODAY!
Website
|
Universal
|
B&N
|
iTunes
|
Kobo
---
Scarlett Raines
I left my hometown when I was fresh out of high school looking for more. I was a country girl, but I'd gone off to New York City to pursue my dream in the television world. What I didn't expect were my feelings for Cole Walker to come rushing back the instant I heard his name. But who was I fooling? I'd be going back home after the holidays and the thought of being with him was just a fantasy of mine, like it had always been.

Cole Walker
When Scarlett-Mae Raines left Willowview, Texas, I thought I'd lost my chnace with her forever. She was now a city girl, and what would a cowboy like me have to offer her? The day my eyes locked with hers once more after years of her being gone, I knew I had to find a way to make her mine. I had one chance, one shot to give it my all, and this time, I wasn't going to let her walk away.
All I Want for Christmas
---
Are you ready for the ride?
What happens when magic and fate collide?
Alexia is back to defend what belongs to her and her family.
But is she truly ready?
Will she figure out how to use her magical powers to save herself and her friends from destiny?
Join Alexia, Jake, and Aunt Sherry back on their journey!
The odd incidents, the murders... who is responsible for it all?
Magic, fantasy, and darkness await...
Alexia's Awakening
---
FREE on all platforms!
Little Suzy Dolton is inconsolable over the sudden and tragic death of her mother right before Christmas. Having lost faith in the most magical part of the year, her father, Jim, desperately tries to bring back the magic she has lost. When an unforeseen change of events takes over their little family on the morning of Christmas Eve, Jim's faith and spirits are really put to the test. Will the magic of Christmas be enough to bring back the joy to their family once more? Or will they really depend on a Christmas miracle?
​
A Christmas Miracle
---
Bloody Bonkers: A Crazy Ink Anthology
It takes all kinds of crazy to keep the prisons filled up. The line between sanity and insanity can be threaded with the thinnest strings. Sometimes, walking that edge takes stepping into the madness…
Stories with varying degrees of criminal insanity and one common theme – exploring the crimes committed in the heat of passion.
How far would you go with love on the line? Who and what would you kill for? What's the difference between temporary and forever insanity? How far would you be willing to travel into madness for justice?
With something for everyone, Bloody Bonkers will lock you into the delicious mayhem that causes the bloodiest of heated crimes…
Get Bloody Bonkers
---
---
COMING TO PRE-ORDER SOON!
Powered by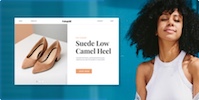 Create your own unique website with customizable templates.